co      Emailed:  $15

Printed on Specialty Paper and Mailed:  $25

Loving Lines and More

www.lovinglinesandmore.com

If you would like to purchase a Personalized Poem including unique details about the individual, please return to "Personalized Poems" and click "Complete the Questionnaire".  
We will walk you through the process including ordering your poem. 

A Coach poem is for that special coach who has been an inspiration to his team.  Poem may be personalized with no extra cost. 

Emailed Price:  $7

We will email you the poem in the colored lettering and design of your choice as an Adobe PDF attachment with instructions on how to print.  After printing on an 8 ½" x 11" sheet of paper, the poem will be ready to be framed. Personalization is FREE.

Printed and Mailed Price:  $14

The poem will be printed in the colored lettering and design of your choice on 8 ½" x 11" specialty parchment paper, which is acid free and resists yellowing and disintegration.  Personalization is FREE.  The poem will be mailed to you via Priority Mail and will be ready for framing.  Shipping is FREE.  

Website Designed by Loving Lines and More © 2009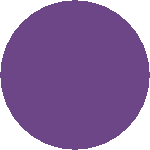 Available 

in ten different designs shown below.

Click Picture to Enlarge 

(Watermark Will Not Be on Your Purchased Poem)

Name Written as Title:

Optional Closing (Example:  Happy Birthday, Happy Retirement, Congratulations, I love you, etc.):

Name Written at Bottom of Poem:

Your Name:

Your Email: 

All Major Credit Cards, Debit Cards, and PayPal Accepted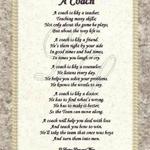 To order and personalize the poem above with a specific color and the name of your choice, please complete the form below and click "Submit".   

Search Loving Lines and More for the Poem You Need