extraordinary people in your life utilizing your

thoughts and memories about them

IN A RUSH? TRY OUR:

        which are already written and may be personalized with any name of your choice at no extra cost

WE ALSO HAVE:

accompanied by music and pictures selected by you

Free inspirational and spiritual poems
Loving Lines and More

www.lovinglinesandmore.com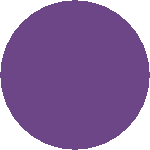 "We help you bless those who have been a blessing to you."

We do our best to make all of our products a keepsake that will last forever.  That is our promise to you!  

Free Shipping to Anywhere in the United States - Free Personalization

Easy Order Process

If you do choose a personalized poem or photo slideshow designed especially for your loved one, we will walk you through the process and make it as simple as possible.  We will be glad to answer any question or address any concern you may have.

Thanks so much for allowing Loving Lines and More to be your source for

personalized poems, custom made poems that may be personalized, and photo slideshows.


Website Designed by Loving Lines and More © 2009


PayPal is used to process all major credit cards and debit cards. You do NOT need to have a PayPal account to use your credit card.




Poems are Available in Ten Different

Designs for Anyone in Your Life








All Major Credit Cards, Debit Cards, and PayPal Accepted

Search Loving Lines and More for the Poem You Need